Nurture leads toward purchase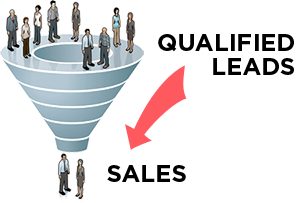 As exciting as it can be to see new prospects coming to your site and engaging with you and your content, at the end of the day it's about turning as much of your traffic as possible into qualified leads and customers.
Digett develops lead-nurturing programs that help move your prospects down the sales funnel according to scheduled, predictable patterns. Moreover, we provide you the means to track those patterns and determine bottlenecks or shortcomings for ongoing improvement.
Digett uses engagement strategies and digital technologies to automate your marketing processes in lead data management, sales cycle benchmarking, and campaign management. By documenting sales benchmarks and identifying the most effective purchasing triggers for your prospects, we create a plan for content mapping, delivery, and analysis that focuses on improving communications on a one-to-one basis and boosting return on investment (ROI).