How to Create & Promote a Whitepaper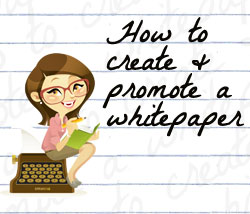 Are you having trouble generating leads on your website? You know that offering whitepapers is a good way to convert your visitors, but what exactly is a whitepaper? And how do you write and promote one?
How to Create & Promote a Whitepaper gives you all the information you need to turn your website into a lead generating machine. It includes:
Brainstorming ideas
Instructions for creating and optimizing your landing page and lead nurturing emails
Steps to promoting your whitepaper online and offline
We've learned this process through trial and error, and are now passing our secrets on to you.