Ongoing refinement
A focused inbound marketing and lead generation strategy is only as good as the interpretation of the data being collected and what decisions are made to improve performance.
Digett works with you to generate insights that give you an understanding of which marketing elements and targets provide you the greatest return on investment (though other insights are available according to your needs). We help you delve into how your content strategy is working, and what changes can be made to reach more qualified leads.
Metrics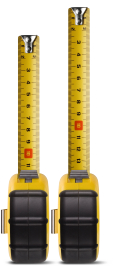 Hundreds of analytics tools and benchmarking programs are within a click's reach on the web, but not all of them are appropriate measures of your efforts.
For metrics to be meaningful, they must be connected to your goals, so we select and help you interpret measurements that speak to the success of your content strategy.
Using comprehensive, site-wide tools like Google Analytics, A/B email campaign testing, influence-measurement tools, and more, we create an analysis plan that helps you do more, not just know more.
Feedback loops
By gathering buyer feedback and analyzing behaviors and conversions, we generate insights to improve your targeting and messaging. Feedback loops can be developed in a variety of ways: in person, through online or offline surveys, in response to scheduled email campaigns, using third-party web services, and more.
Digett helps you select distribution channels and create feedback solutions that will allow you to capture thorough information about the buying experience along relevant touch points with your customers.
Whatever the chosen goal, for each of our clients we carefully measure, analyze, and report information that helps them properly evaluate strategies and tactics and make informed decisions regarding how to improve.