Marketer's Blueprint to Mobile Websites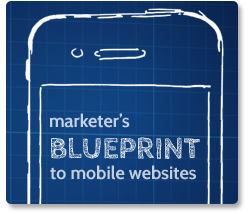 Have you visited your website on a mobile device only to discover that nothing looks or works correctly?
With more people using their phones to browse the web, it's likely that your visitors have encountered the same problem. And with mobile Internet likely to overtake desktop usage by 2015, having a mobile website may soon be crucial to your business' online success.
In the Marketer's Blueprint to Mobile Websites: A Guide to Mobile Website and Development you will find:
Information that can help you decide if mobile is right for you
Approaches to mobile website development
5 mobile design traps to avoid
What to keep in mind when choosing a developer
Let us help you take the steps you need to ensure that your mobile website is done right.