A special offer from Digett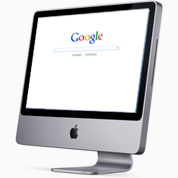 When considering your website and marketing strategy, do you find yourself asking these questions on a routine basis?
What kind of return am I getting on my (or my team's) marketing efforts, and how much improvement can I realistically expect?
Do I have enough sales leads to keep us in front of qualified prospects?
Do I spend time talking with prospects who are not qualified to buy?
What strategies are successful companies using to improve the return on their marketing dollar?
If these or other marketing questions are on your mind, let's talk. I'll offer insights gained through my 20+ years marketing experience — with absolutely no obligation on your part.
At Digett we've been helping our clients benefit from digital marketing technology for more than ten years, a period that has turned the traditional marketing industry upside down. If you think you could stand to know a little more about this new landscape, I'd like to share.
Fill out the form to the right and I will contact you within a day to schedule a call.
-Mark Figart, Digett President