Who We Are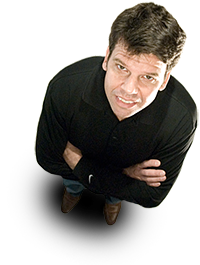 Digett was founded in 2001 by Mark Figart, a then-10-year veteran of IT and marketing consulting, whose prior engagements involved clients such as Goldman Sachs, and AIM Investments. Mark's goal was to apply his passion for marketing, communication, and technology to provide best-of-class web marketing systems and solutions for clients nationwide; since our founding, Digett has helped Churchill Downs, Inc., Schlumberger, H-E-B, Arizona State University and clients in a variety of industries leverage the web to improve marketing and operational success.
We are inbound marketers
Years later, the firm's makeup has changed, and we now employ full-time professionals skilled in a variety of areas, including inbound marketing and content strategy development, digital and traditional artistry, programming, photography, search engine optimization, paid search, email campaign strategy and execution, copywriting and editing, print/pre-press production, and more. Each one of us is dedicated to finding new and better ways to tell our clients' stories and connect them to new markets.
As conducting business online becomes necessary, it is now more important than ever to have a solid lead generation strategy. Digett provides a blueprint to success through optimized content, social media engagement, and metrics analysis and testing. Our goal is to generate better leads for our clients, leveraging our expertise in inbound and engagement marketing.
We deliver results

We are committed to helping our clients succeed online. We help you create content and campaigns that convert leads to customers, coupled with a return on investment that means higher profits and lower overhead.

The results speak for themselves. Our clients enjoy brand notoriety, more customers, and higher profits. We'd love to help your business do the same.