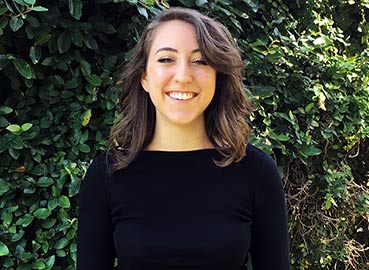 Emma Ruehl
SEO & Conversion Specialist
"If I had an hour to solve a problem, I'd spend 55 minutes defining the problem and 5 minutes finding the solution."
​​​​​​​- (Attributed to) Albert Einstein
Emma builds campaigns around user behavior, maximizing our clients' dollars to create measurable ROI. She loves uncovering simple solutions to seemingly complex problems and believes examining situations from multiple perspectives can lead to the most effective (and often unique) solutions.
Emma got her start in the print design world at a nonprofit, so her love of design has followed her through every endeavor. These days, she uses her eye for design to improve user experience and fuel conversion opportunities.
In her spare time, she enjoys attending local concerts, finding the absolute best Japanese and Thai restaurants, and dreaming about travel adventures.