A Drupal Foundation for San Antonio and Beyond
Drupal website experts since 2007
Using the robust open-source content management system (CMS) Drupal, Digett builds well-architected, content-managed websites that serve as the backbone of our clients' content strategy and delivery efforts.
Your website, optimized for search engines and visibility, will be hosted by in an enterprise-grade facility by one of the world's leading Drupal hosting platforms.
Moreover, we identify and construct a web infrastructure based on tools—email campaigns, social media, video and podcast delivery, and others—that provide the foundation for your inbound marketing campaigns. San Antonio, Drupal is here.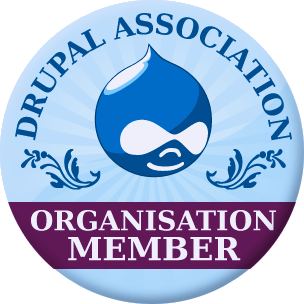 2
Beauty and Brains
Your website will be a foundational part of how your content strategy will be executed, so we combine attractive visual design elements with a flexible, secure platform that lets you engage your targets and build and track leads.
Every San Antonio Drupal site we create is standards compliant, optimized for major search engines, and flexible enough to support multiple content types and delivery scenarios. And because our philosophy is to avoid writing expensive custom code whenever possible, initial development and ongoing support expenses are contained.
When paired with a well-developed content strategy and publishing calendar, a CMS-based site gives you the power to edit, remove, or publish content with a few clicks and respond to up-to-the-minute changes in your audience conversations.
Ongoing Support
In addition to providing the framework for lead generation marketing efforts, Digett performs tactical support for technical and brand infrastructure.
Virtually every website we build is a full-fledged CMS, which allows you to easily administer site functions and content without assistance from a developer; at the same time, our production team stands ready to assist you in standard maintenance and upgrade procedures, training and retraining on the administrative features of your digital tool set, and issue resolution at retainer or hourly rates.
vertical
Digett has specialized in Drupal web development since 2007. In addition to our deep technical and design expertise, we craft websites optimized for conversions to support all your online marketing efforts and maximize ROI. foundation for years to come.